Dorothy Margaret (Figueroa) Conlon
December 17, 1921 to April 11, 2014
My Mom was the fourth of eight children born to James V. and Barbara M. (Reinhard) Figueroa of Richmond Hill, New York.  Growing up without a car, she became an avid walker and was proud of the strength and tenacity she felt she inherited with her German and Spanish ancestry.  She was also the favorite of her father's friend, 'Uncle Bill' Timmerman, and she treasured the dolls he gave her. As the middle child, she also looked after her younger brothers, taking them to the movies and the park, and after dinner she and her father would recite poetry from memory as they washed and dried the dishes.  Mom graduated from Our Lady of Wisdom Academy in Ozone Park in 1940, where she was known for her good nature, kind disposition, and even temper.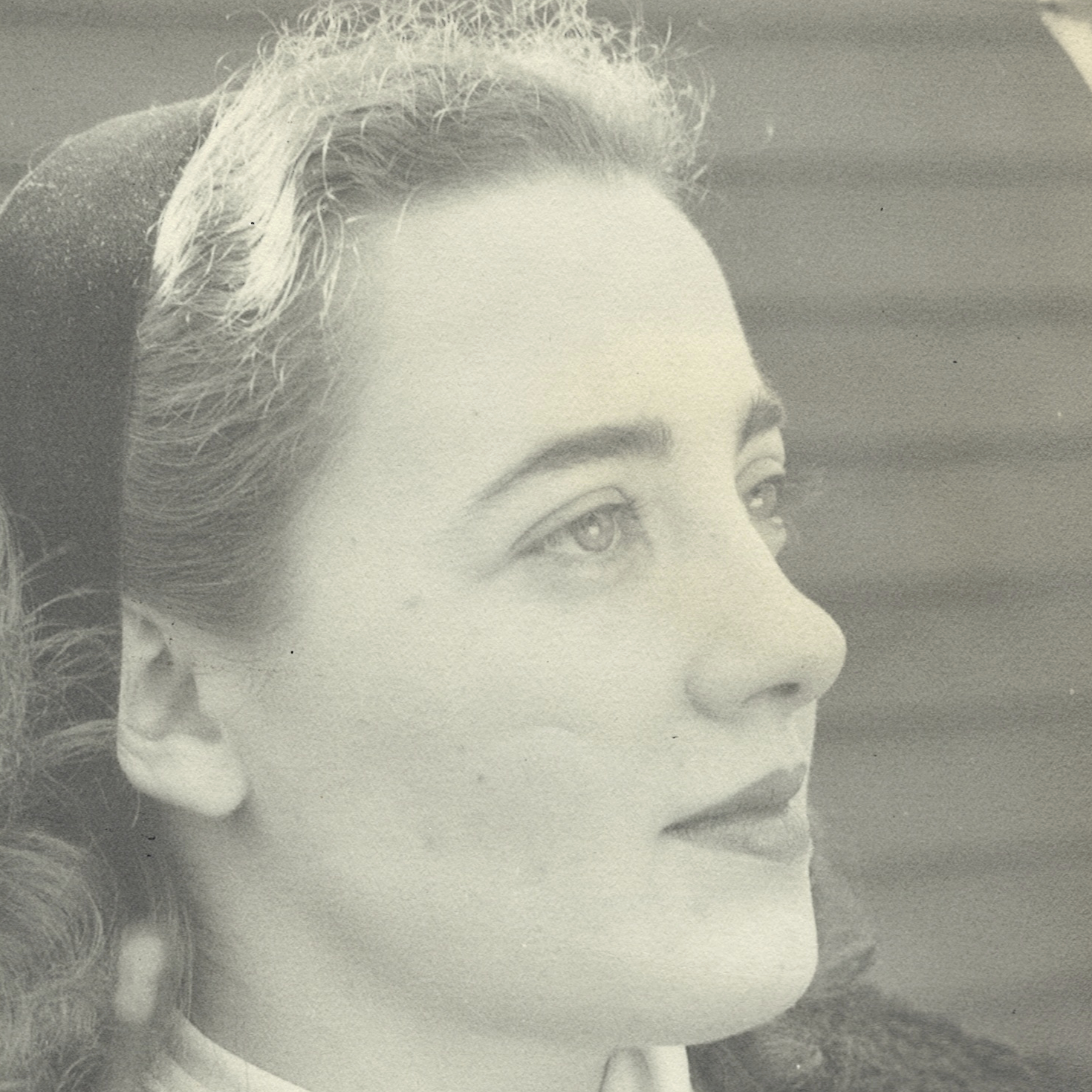 For the next dozen years Mom commuted to Manhattan, working as a secretary five and a half days per week and taking in the shows and visiting museums after work on Saturdays.  Adventurous and proud of her independent spirit, she used her earnings to travel whenever and wherever she could.  She was a talented pianist, accomplished at needlework, very well read, and a prolific correspondent, especially during World War II, and loved to dance.  She was always fascinated by the sky, adept at spotting airplanes and contrails, and fondly remembered gazing at stars in the summer evening, and even climbing a telephone pole as a young girl to see what was up there.
But Mom knew 'she was home' when she met 'her Bill' on a blind date, and had to sit on his lap in the crowded car.  She married William Martin Conlon of Whitman, Mass. on May 31, 1952 at St. Mary Gate of Heaven Church in Ozone Park and settled at 9 Elizabeth Drive in Bethpage, NY, a home that they cherished, and with the basement she insisted on.  She became the quintessential housewife and mother as she raised three kids in a home that seemed like it was straight out of a TV show.  She would cook and clean, bake cookies, pies and birthday cakes, prepare the Thanksgiving and Christmas meals for extended family, all without asking, expecting, or wanting help.
Mom enjoyed living in Seabrook Texas during Dad's three-year assignment for the Lunar Excursion Module ground tests, but was happy to return to her home in Bethpage and send the kids off to college and married life.  During retirement, Mom and Dad were content to enjoy each others' company at home with their books and garden, would travel to see their kids and grandchildren, and were very generous with financial support for education, weddings and real estate. She was a wise, caring and compassionate friend to many, and the favorite of young children in the neighborhood.  They celebrated 50 years of marriage with a marvelous party, which is still talked about, at the Carltun close to their wedding reception.
With Dad's health failing, they came out to Palo Alto so my wife and I could look after them.  After Dad passed away in 2009, Mom remained at Sunrise Assisted Living, where she was a popular resident, famous for her brisk 'New York Walk' and frequent outings.  She enjoyed walking in town and at the Baylands, shopping with us at the farmers' market, listening to live music ranging from bluegrass to opera, and appreciating good food, wine, and company. Dot loved the welcome she received from her new California friends celebrating Halloween, Thanksgiving, Christmas, 4th of July, and all the major Jewish holidays. She leaves behind her three children, three grand children, four great grand children, and the many friends and relatives who followed her exploits 'Out and About with Mom' on Facebook.
A memorial service will be held 2:00 p.m. Thursday April 17, 2014 at Spangler Mortuary, 399 S San Antonio Road, Los Altos, CA 94022.  She will be interred with Dad at Calverton National Cemetery on Long Island.